Bruce Vermeulen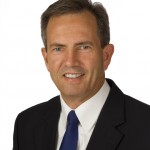 Bruce, a Deloitte trained public accountant and auditor and partner is unique in his blend of corporate, entrepreneurial and consulting experience with the added dimension of extensive international experience.
Having spent over 20 years in the big corporate environment, which included being CFO of two banking groups and extensive experience in raising capital around the world for publicly traded companies, he then switched to being an entrepreneur when coming to the United States over a decade ago. He has consulted extensively to small business owners and has gained extensive experience in the private capital markets. One such engagement in the healthcare industry was hugely successful. As a founder, acting CFO and executive management of that company the company grew from 4 to 90 employees in just over 3 years and sales growth was from $1.5 million to $36 million during this period.
Bruce has extensive experience in consulting to the healthcare industry where he has helped over 300 physicians start and grow their cosmetic procedure practices over the past 5 years. He also has extensive bank consulting experience and has consulted to two central banks, banks and many corporate treasury operations as a partner of Deloitte Touche. He has a Masters Degree in Finance which included a comprehensive dissertation on Managing Risk in Banks and he travelled to Australia to study their banking system as well as consulted to banks in New Zealand. Bruce represent Deloitte Touche on Global Bank Audit Committee. Bruce also worked with Joel Stern on an Economic Value Added (EVATM) implementation project for over 12 months.
Bruce has also been involved in diverse and interesting projects viz. beverage distribution, sports marketing, staging the US Miss World and the re-positioning the JSE Stock Exchange which included visiting some of the major stock exchanges around the world.
Bruce, a Peer benchmarkingTM convert and advocate, is convinced the collective experience and dynamic of a group of physician working together as peers far will achieve results that far exceed those that he or any other consulting group could help them achieve individually.
Jim Reynolds, M.D.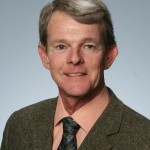 Jim brings more than 30 years of experience in clinical medicine and senior management experience in healthcare and health management companies. Prior to Peer benchmarking Review, Jim served two years as Chief Medical Officer at HelathFitness, and nearly three years as a senior consultant in Mercer Health and Benefits Health and Productivity Management specialty practice. His roles were to serve as a national clinical resource, assisting in the development of population-based health management strategies for both large and small employers. In addition, he led Mercer's consulting team for developing on-site clinical services strategies for employers.
Prior to Mercer, Jim was a medical director for CorSolutions, an integrated disease management company. He also founded and co-founded two startup companies that provided tailored health management solutions directly to employers.
Jim has a M.D. degree from the University of Missouri and is board certified in internal medicine. He is an active member of the american college of physicians, american medical association, and the American College of Environmental and Occupational Medicine
Ron Sturgeon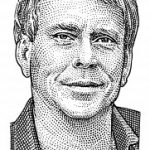 Ron Sturgeon, founder of Mr. Mission Possible small business consulting, brings over 35 years of entrepreneurial experience to the table, together with an extensive international resume in consulting, speaking, and publishing.
Starting with a mere $2,000 at the age of 17, Ron established his own auto repair shop, which he expanded into an auto salvage enterprise that he eventually sold to Ford Motor Company. As founder of the United Recyclers Group, Ron conceived the Damage Standard Card, now a universal industry tool, and his innovations in database-driven direct marketing were profiled in Inc. Magazine. He also founded North Texas Insurance Auction funded by an oversubscribed private stock offering and then sold out to Copart (CPRT).
After his repurchase of Greenleaf Auto Recyclers back from Ford and subsequent sale to Schnitzer Industries (SCHN), Ron founded the DFW Elite Auto suite of businesses – including rental, storage, and timeshare of exotic autos – and is also a successful real estate investor.
As a consultant, Ron shares his expertise in acquisition, strategic planning, capitalization, compensation, growing market share, succession planning, and more in his signature plain-spoken style, peppered with humor but always focused on the bottom line. As a peer benchmarking leader, Ron provides non-competing enterprises direct access to field-proven, high-profit best practices well ahead of the business news curve.
To inquire about peer benchmarking sessions, consultations, keynote speaking, or book licensing, you can contact Ron by calling 817-834-3625, by emailing him, by mailing 5940 Eden, Haltom City, TX 76117, or online at Mr. Mission Possible.
Ron's Resume – Letters of Reference – Media About Ron
Ann Nerney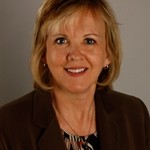 Ann has participated in and been the leader of peer mentoring groups for more than 20 years. Her expertise in training agents and her broad industry experience have benefited numerous clients, including Allstate Insurance Company. Allstate hired Ann to improve the performance of their network of brokers and agents. As a top producing agent and owner of an award-winning agency for 17 years, Ann had identified and implemented best practices that could be leveraged by other agents to sell more insurance and service clients better. Combining her own best practices along with other proven methods shared by successful agencies, Ann helped develop the group and individual consultation practice used by Allstate.
Results
During peer group meetings led by Ann, agents shared the numbers they had achieved over the last 12 month and 24 months for key metrics, such as retention, policies per household, new production, and overall agency growth. By sharing hard numbers-peer benchmarking-revealed that the top performers were achieving numbers that average agents thought unattainable.
How well did peer mentoring at Allstate really work? Agents who attended outperformed those who did not by 120% in several key areas, including overall agency growth.
Method
Ann is a powerful and stealth moderator. Her method uses an interactive dynamic of stimulating dialogue between participants. Discussions are based on empirical data and include a deep examination of the how and why that makes something work. Each participant brings a unique set of experiences and perceptions to the group. As an experienced peer to peer moderator Ann is able to identify the material elements, balance fact and fiction and facilitate the development of individual strategies that can help owners grow their businesses.
Key to the success of the peer to peer session is the fact that participants agree to share information. All participants come to the session prepared with data, ideas and an understanding that even a well run business has areas that it can improve. Each participant will come with their own best methods. In exchange for one or two of their existing practices they will leave with more than 10 specific and actionable ideas!
About Entrepreneur Ann Nerney
Ann grew up in a small town in Virginia, the only daughter of a business owner. Her father modeled the entrepreneurial spirit in his hard work, determination, and networking for his successful business. Ann graduated from Virginia Tech with degrees in math, science, and education. Currently a business owner and having been a teacher, agency owner, and consultant, Ann's experiences provide unique insight and powerful tools.
Following her teaching experience, Ann started an insurance agency from scratch and grew it to be one of the largest in the area. She won awards for quality and retention, as well as agency growth on a territorial basis. After 17 years of agency ownership, Ann sold her agency and was hired immediately by Allstate to help other agencies grow. She hired and trained new agents, getting them off to a fast start. Because of her record of successful agency building, Ann was also assigned some of the largest Allstate agencies in Texas. Along the way, Allstate asked her to develop a consulting model, and she worked with Allstate executives on a company-wide plan to consult with agency owners in groups and individually. Data gathered before and after these consultations and group sessions show they worked. On average, agents that participated outperformed their peers in new production, retention, and agency growth.
Ann currently owns two businesses. She regularly consults with business owners who wish to improve the bottom line. Ann's insurance designations include CIC, CPCU, and CSA, and she holds series 6, 63, and 7, as well as the agent's license and a life license for sales.
Steve Howard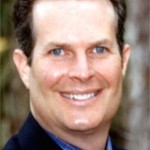 Steve has more than 25 years of progressive hands-on experience, knowledge and leadership in the automotive sales, service and collision repair industry. He has experience growing these businesses from initial concept, to handling all phases of operations, including overseeing all profit centers, training, sales, marketing and controlling variable and fixed expenses.
Steve has spent the last 6 years as an independent consulting and acquisitions officer to automobile dealers from coast to coast, providing in-depth analysis of financial statements to identify areas of improvement in sales and performance across all automotive sales and body shop divisions. He also provides consulting services to assist dealers and automotive groups with mergers, acquisitions, valuations and sales of dealerships.
Among his previous businesses, Steve has owned multiple new car franchises in Northern Kentucky and one of the largest collision repair facilities in Dallas, Texas, repairing some of the finest and most exclusive automobiles on the market.
Steve owes a great deal of his success in the automotive industry to his dedication and involvement in several 20 groups and peer-to-peer mentoring groups. Steve used these groups to benchmark his dealerships financial performance against similar non-competitive dealers to share and refine best practices. He also credits his success in his ability to provide intelligent and comprehensive business ideas with specifics about how to best implement them.
By implementing the valuable information shared within these mentoring groups on various subjects such as marketing, customer satisfaction and retention methods, service and body shop cycle times, pay plans to meet cost ratio guidelines and used vehicle days to market as well as refining a predetermined day turn on used vehicles, Steve was able to turn around a newly acquired unsuccessful Chevrolet franchise, into a multiple year award winning "GM Mark of Excellent" dealership within one year. General Motors Corporation confers this prestigious award to their finest dealers who have committed themselves to unsurpassed performance in customer satisfaction and profitability in all departments.